News and Events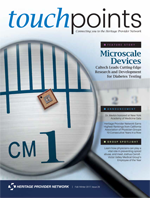 Heritage TouchPoints Newsletter
Fall/Winter 2017
News and information about Heritage Provider Network
Events Calendar
See below to RSVP.
Email your reservation to healthyway@regalmed.com or call our reservation specialists between 10:00 a.m. and 4:00 p.m. at (844) 418-8304. Include your name, phone number, date of birth, and the name and date of your requested activities.
Please note: You will receive a phone call from our reservation specilaists confirming your event participation prior to the event.
Other Policies
You may bring one adult guest over 21 years old to each class/activity unless otherwise indicated.
You will be required to sign in at each class. Some may require completion of a release form. Please bring a valid ID with you.
If you're unable to attend an activity or class and must cancel your reservation, you must contact us 72 hours in advance via email - healthyway@regalmed.com - or by calling our reservation specialists at (844) 418-8304.